Cloud connectivity
Cloud services have become an integral part of everyday business processes. Many industries use it to improve their business effectiveness using various functions: communication, data storage and backup, application development, virtual web servers etc.
IP-Max can connect your infrastructure to the industry's most important cloud providers. We provide this service together with our partner DE-CIX, one of the largest Internet Exchanges worldwide. Through the DE-CIX's infrastructure we can guarantee a high-performance connectivity with the lowest possible latency.
Connect to over 50 cloud services providers with us:
Microsoft Azure
Google Cloud
Amazon Web Services
IBM Cloud
Alibaba Cloud
SAP
and more…
The advantages of connecting to cloud services with us are:
Bandwidths range from 100 Mbps up to 10 Gbps.
Availability at all IP-Max points of presence
Private and secure connectivity
Guaranteed low latency
Proactive quality monitoring with the NOC 24/7/365
Redundancy at selects locations (mandatory for Microsoft Azure)
Quick and favorable setup of service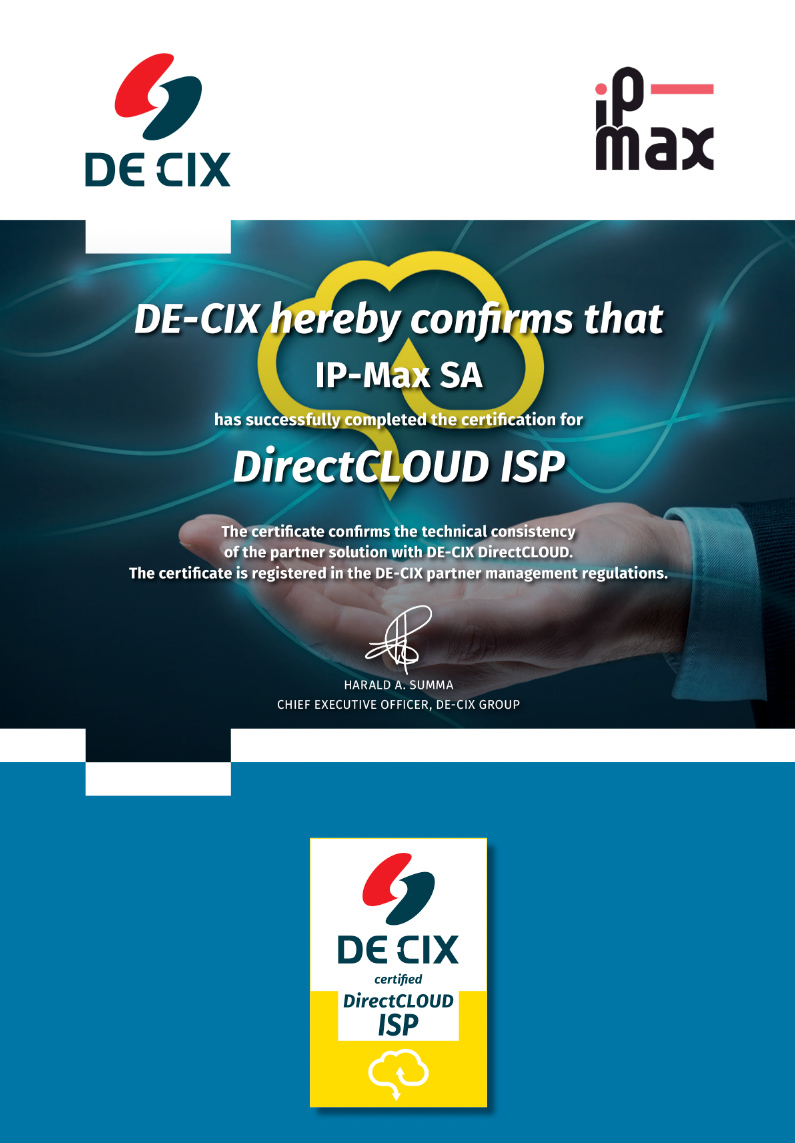 More on this topic?
Drop us a line.
Or call +41 22 510 54 00